Last Sunday Roundup, I showed you some of the first entries in the June/July event. It was a Colouring Book of Symbols and Logos; "A very simple idea – you take one of the provided images and colour it in, but using an art or craft!"
Today I get to announce and share the projects that got the most votes.
Our first place winner is Pyper, with her Akatosh:
blackberrybear won second place with her stitched Zelda piece:
And we had a tie for third place! funkymonkey made this Hyrule Crest: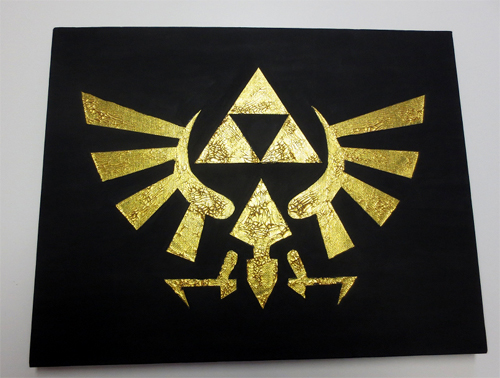 And Aridesh stitched this activity-book-style Animal Crossing leaf:
This was a great event with many more awesome entries. Check them out at the link below. I'll also be posting about some more of the projects.
This month's challenge is simply "Bling!" It involves anything that is sparkly and shiny. It's going to be a lot of fun!
via[TheSpriteStitchForum]
Related Posts: