June and July share a two month challenge, a Colouring Book of Symbols and Logs. Says blackmageheart, "After my "holiday", I'm back at the challenges and this time it's the colouring book! Very simple idea – you take one of the provided images and colour it in, but using an art or craft!" The extra cool aspect is that we get to unlock achievements!
I'll show you some of the interesting entries so far: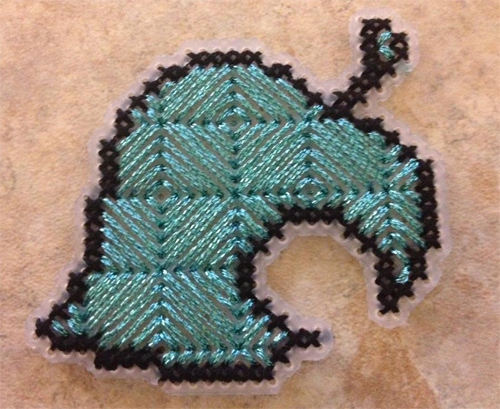 samarin stitched the Animal Crossing leaf.
icedragonj made the Aperture logo out of foil.
arkani stitched Robotnik.
Kareesh also stitched the Animal Crossing leaf, but she used blackwork to fill it.
RMDC stitched this Samoid.
There are many more entries, but I wanted to share some of the first ones with you. I'll be sharing the rest of the entries soon!
via[TheSpriteStitchForum]
Related Posts: