So, as continued from Sunday, the entries for the Aug/Sept were so amazing that I have to share them all. We already saw the top 4. Here is more awesomeness!
Lunariah received the BMH Seal of Approval for this awesome Professor Layton piece, with an amazing puzzle background:
Lord Libidan submitted this fantastic Mass Effect piece:
SofaraStarfyre gave us this great Yoshi and eggs stitch:
johloh painted these awesome Vault Boy, Luigi, Mario, and Peach silhouettes:
And I love natepopinski's "Guile being electrocuted by Blanka" stitch: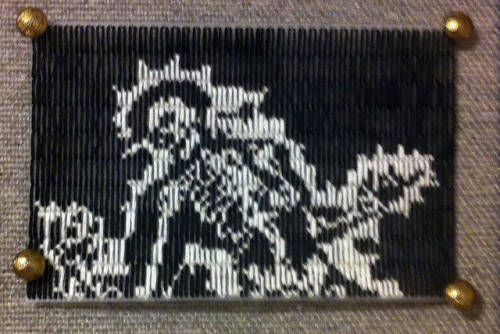 Wonderful work, everyone!
[
forum
]
Related Posts: