Wednesday, October 22nd, 2014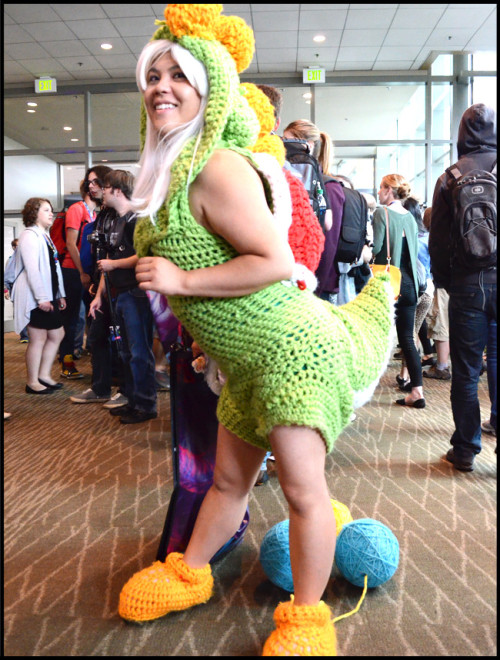 The Escapist said, "In honor of Nintendo's recently announced yarn-spun platformer, Yoshi's Woolly World, SmallRiniLady spent 35 hours crocheting a Yoshi costume." Wowie zowie. I think it's pretty amazing! I also found this photo while searching for info: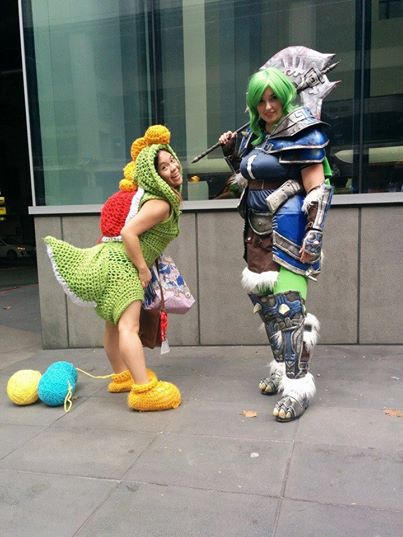 Um, and this one: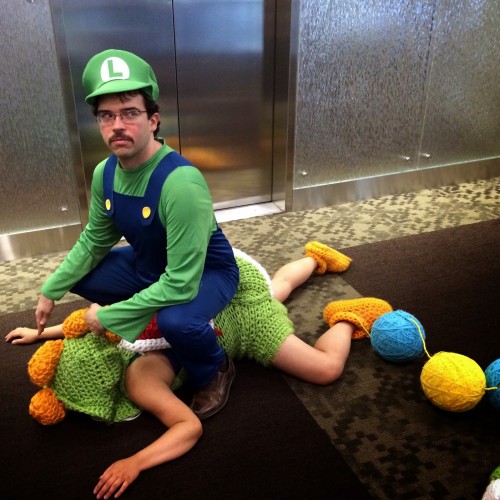 It looks like they had fun! Apparently this was all at PAX Prime last month in Seattle.