tinyAlchemy has created two original amigurumi figurines from World of Warcraft. This worgen is ten inches tall, with poseable arms and legs: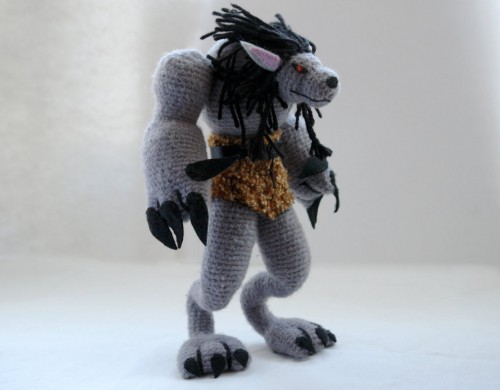 And this tauren is 7 inches tall.
tinyAlchemy says, " I used my friend's character as a reference to keep proportion and details. He is…made out of acrylic yarn. His arms and legs are poseable ( I made thread joint for his limbs – so you can make him sit or put his hands up). The mane and braids are made out of wool for felting."
Pretty cool stuff.
via[DeviantArt] Related Posts: