Okay, this Roundup is rather late in coming, and I do apologize. I broke my foot and it threw everything off.
But let's get to it! The challenge for September and October was Inanimate Objects. There were a lot of interesting entries. The description for the challenge was, "I'd like you to make something completely inanimate. This could be anything from a ? Block to a dead body. Be clever, inventive, funny, whatever. Make something big if you want to! Or stick with something small. Or a few somethings!"
The winner was HelloCloe, with this 3D rupee: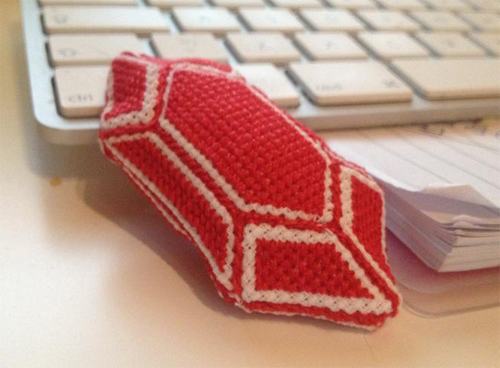 In super-close-second-place was Belthasar, with this Super Metroid Boss Statue:
In third place, we have Knittenkitten's papercraft Spiritual Stones:
And, tied for fourth, were Pyper's clever Pokemaps:
And MeiTow's Triforce of Badassery: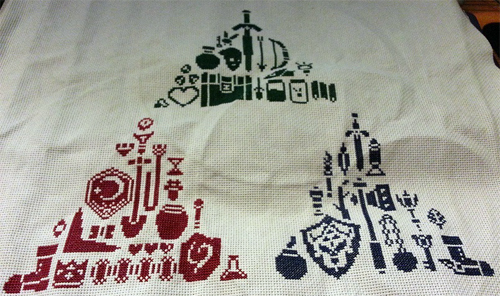 And lastly, I have to throw this one in by Miss Clawful, because it's awesome and it makes me laugh:
The challenge that just finished is called "Palette Swap." The next Sunday Roundup will give you all the details and the winners!
Happy Sunday! 🙂
Related Posts: