The August challenge was very shiny… it was all about Bling! We were supposed to make anything glittery or sparkly, whether literally, or something that would be blingy in a game. The vote was very close on this one. Here are the top three:
SheWhoRoars came in first place with this Rupee bookmark:
Lunariah came in a close second with this WOW chest and loot made from Perler beads, and 3D!
And in a close third, we have Clarington, who gave us all nostalgia with this Scrooge McDuck magnet set: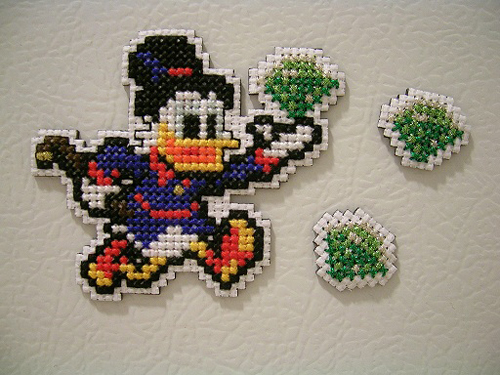 Congratulations to the top place winners!
There were many more wonderful entries, which I will be featuring in future posts. I guarantee it. 😉
via[TheSpriteStitchForum] Related Posts: