The challenge for the months of April and May was themed "Dragons." As blackmageheart explained, "Dragons are awesome. I will happily befriend, murder, eat and ride dragons all day long (although not necessarily in that order or at the same time.) There's so many different varieties of dragon and related creatures that I'm sure there will be something for everyone. You can make any kind of dragon in any style and situation. Since you have until the end of May, you can make big ones or lots of small ones, whatever you like!"
And so, shall we see who won this noble challenge?
Miss Clawful took first place with this amazing stitch from The Immortal.
In joint second place were celebriwen with her Dragon and Knight papercutting: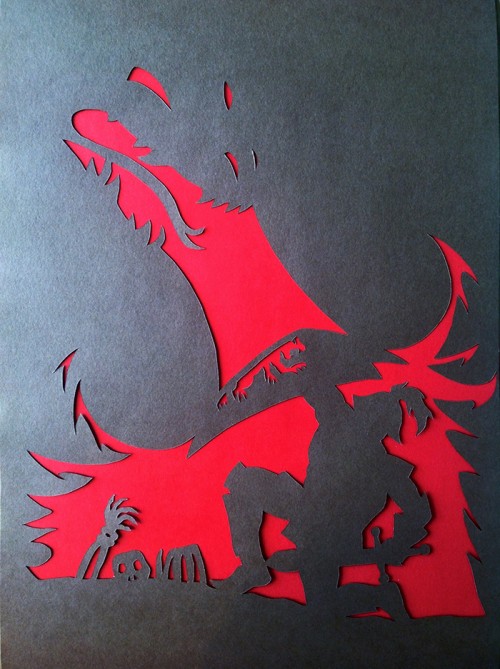 and no_need with her Toothless plush: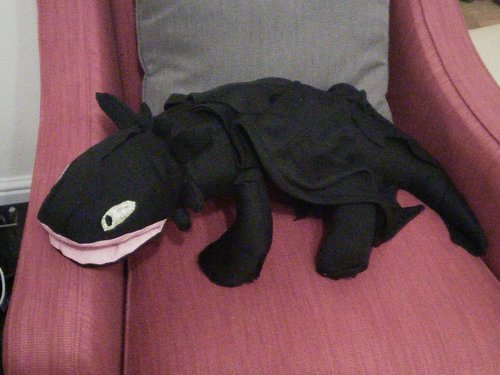 And in joint third place are lcockitt with her Hidden Dragon:
and BeadedImagination's Yoshi Evolutions:
The entries were all amazing, so check out the link to see them all!
Next Sunday I'll post the results from June's challenge, Three Colours.
via[TheSpriteStitchForum]
Related Posts: