Tuesday, June 3rd, 2014
IggyStarpup has been featured on the blog before, but I just could not resist this delightful Haunter Hoop!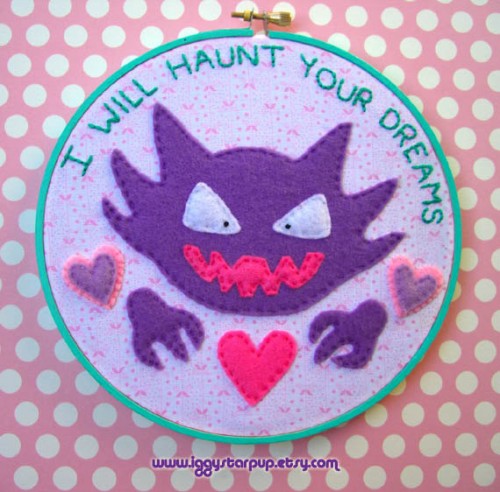 Haunter and its hearts are made of felt which have been appliquéd on to some pretty fabric, and set in a gorgeous green hoop. The embroidered words at the top are in a similar green, which just brings it all together. I might just have to get me one.
Via: Etsy