VGameCraft on Etsy made this pretty sweet Zelda stained glass style lamp: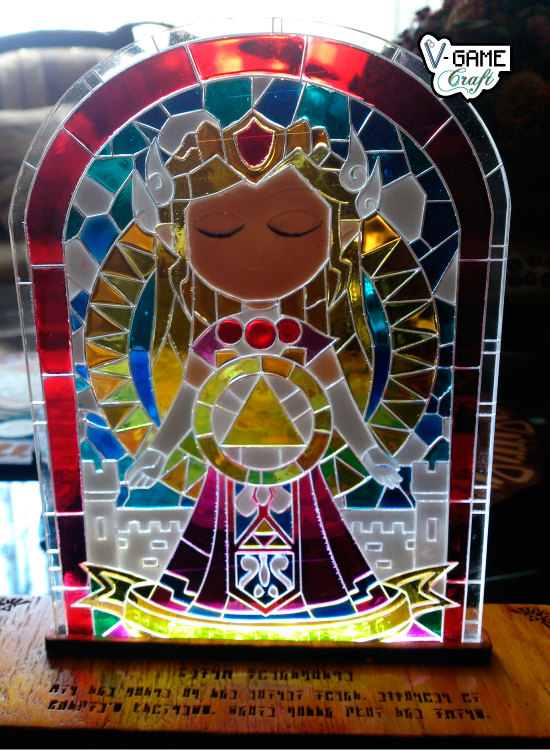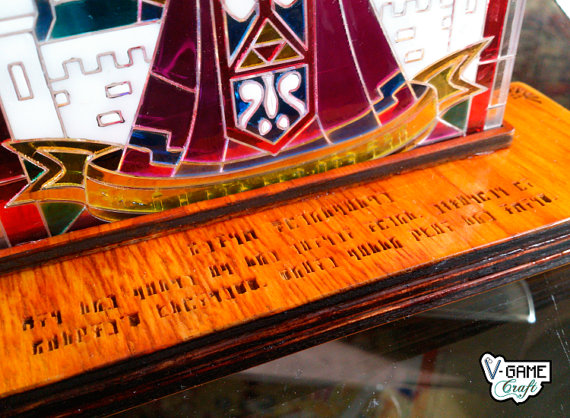 The stained glass part is made of acrylic, and the base is made of pine plywood. Etched into the base are Hylian words that say:
"Zelda Lightforce
And the force of the golden light, embodied in Hyrule's princess, shone forth upon the lands."
And it lights up! VGameCraft has a video on Youtube that shows it when lit so be sure to check that out!
Via: Etsy
Related Posts: