prepare to be jealous. even if you believe me and think you're prepared, you're not. this post is a little pic heavy, but well worth it.
This is a really unique and innovative design idea. It just shows you what can be created with a little imagination. It is also an example of how your favourite things can be incorporated into your lives. Mario doesn't just have to be on your computer game but he and his friends can be everywhere in your life, to lighten the mood and put a smile on your face.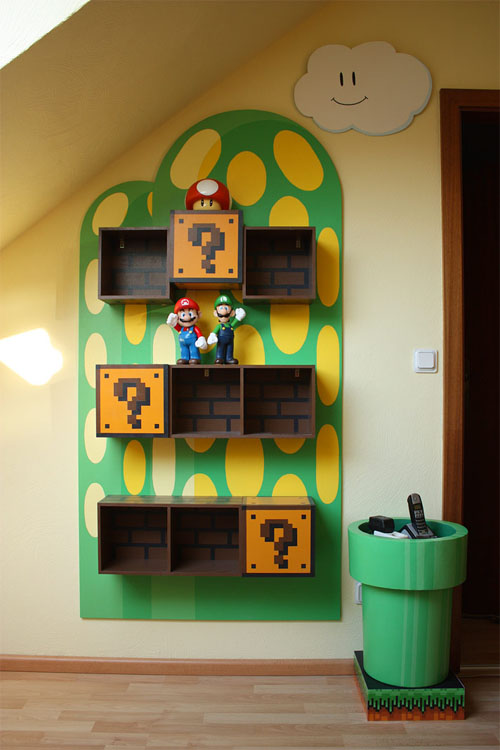 so many things to see here…you got the hills in the background, the awesome cloud, obviously the brick and question block shelves, a warp pipe charging station…phew.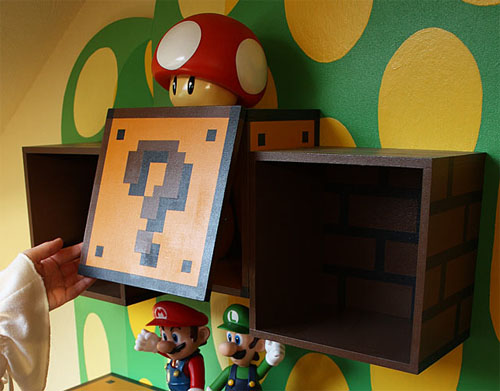 These shots were sent in by Dennis from Germany, these were all made by his girlfriend…girlfriend? really Dennis? This girl is making you mario themed decorations for your house…I think its time to take it to the next level. (pun nintendo)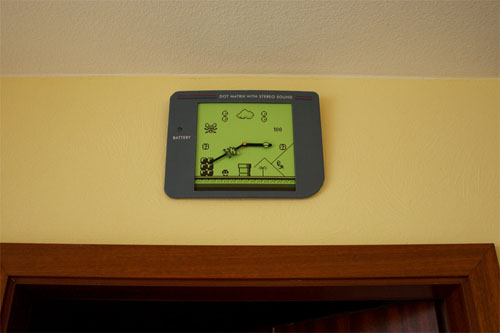 and, last but not least an awesome gameboy clock…featuring mario and a mushroom on the arms. I love it! when can I move in??
Related Posts: