Published by: johloh
after yesterdays post about the Donkey Kong Shelving, I got an email from the creator Casey. It turns out he is also the creator of the amazing NES Controller Coffee Table that I posted about last year…He was nice enough to send in some photos of the game room, and I thought I'd post them up to make you drool for awhile…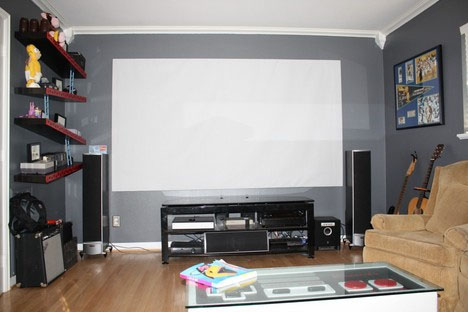 The controller actually plugs into a nintendo and works!
The controller opens up and holds all the video game crap that your significant other loves so much…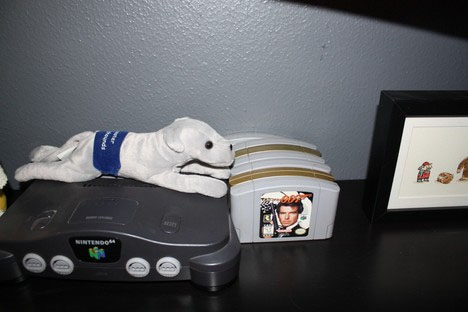 apparently he has more N64 games than originally thought. boo.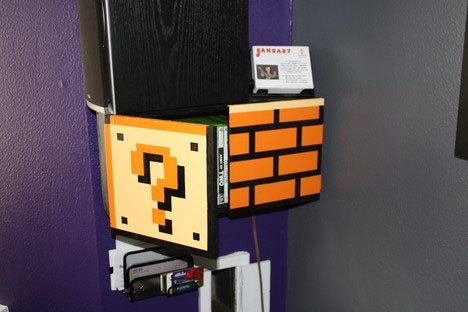 mario box, hit it to find xbox games inside! better than a mushroom? I guess.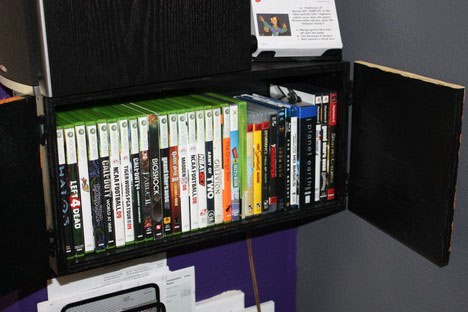 so jealous…
via [Alcohol and Nightswimming]
Related Posts: