Today's crafty piece was submitted to our Facebook page by Stephanie Taylor.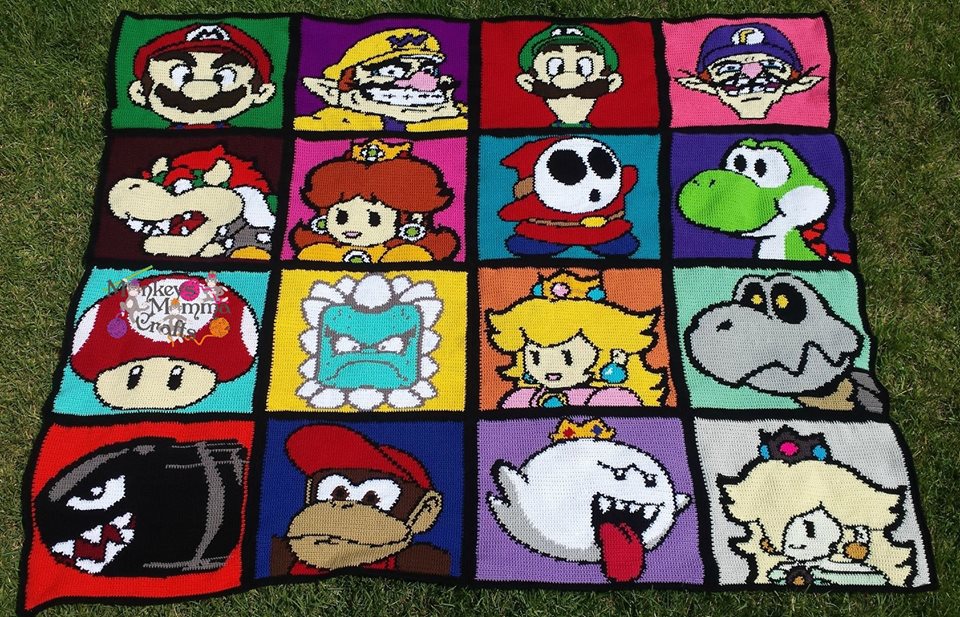 She crocheted this lovely blanket for her son's birthday. It took around 150 hours, from April to July, to create each square and then put it together. Stephanie used 42 colours of yarn and made all of it in single crochet stitch.
Here are some close ups of the Bowser and Mario squares:
And just before the squares were all joined together: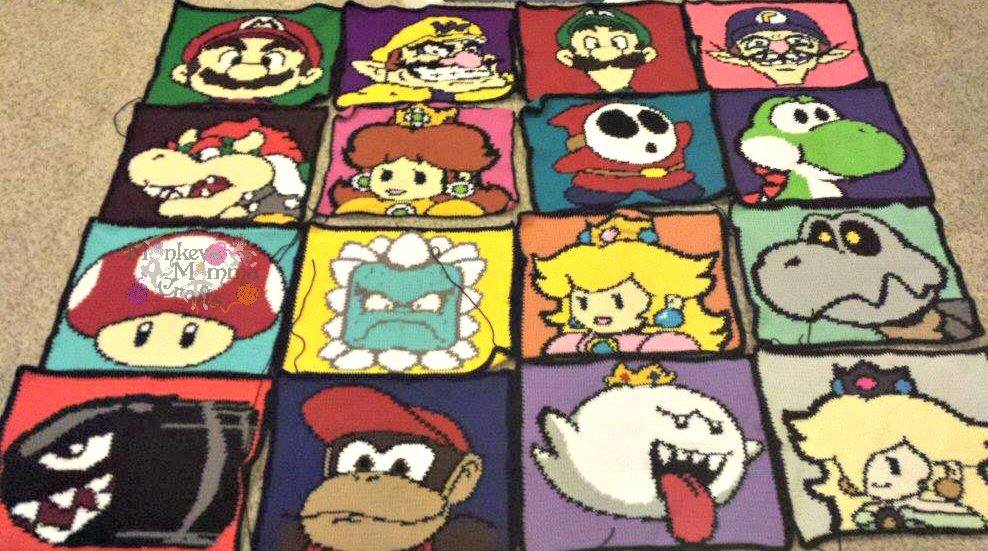 Stephanie chose 16 images of her son's favourite characters from Mario Kart and got them turned into charts at the "Momma's JAM Pack Crochet Word Charts" website.
I think it turned out really well and I hope Stephanie's son loves it!
Related Posts: