Miss Clawful, one of my most favourite stitchers ever, recently returned to the forums with a ton of new stitches! (Not even joking…she posted over 30 new projects!)
I picked out one of my favourites to share here, mostly because it's a really good example of Miss Clawful's special talent – composite images. She takes sprites and elements from different games, and pieces them together to make one beautiful image. Here is her Unicorn Forest!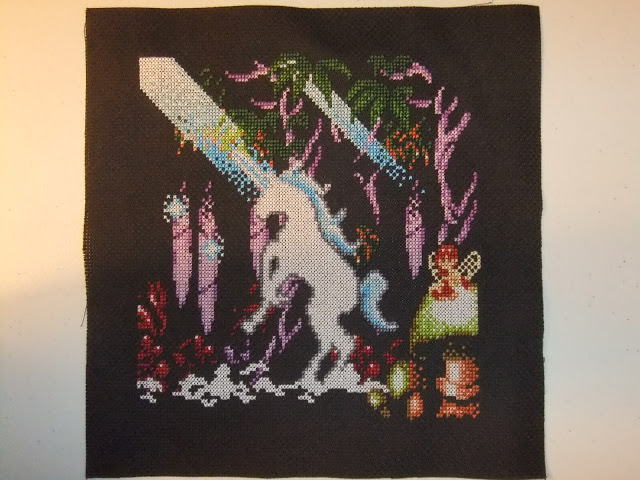 This stitch brings together many parts from a range of NES/Famicom games: Willow, Keiba Simulation, Ninja Gaiden III, Gargoyle's Quest II, Magician, Astyanax, Balloon Fight and The Little Mermaid.
If you're interested in Miss Clawful's creation process, she made a YouTube video about how she made this piece: https://youtu.be/aWrsD3D1PzM
Via: Sprite Stitch Forum
Related Posts: