Published by: johloh
Here is the needlepoint pattern of the Light Warriors in the original Final Fantasy 1 for Nintendo (NES). This is due to a user request for the pattern (keep up the requests if there is a game you would like to see).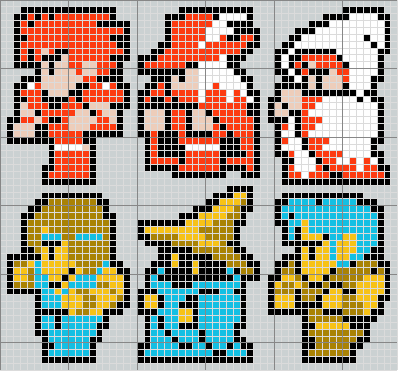 Final Fantasy 1 Cross Stitch Pattern Directions
Enjoy!
Pattern created by me…
Related Posts: