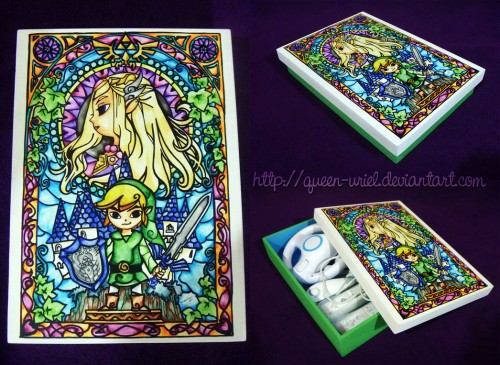 This is a hand painted, wooden box by Queen-Uriel. She used watercolors and permanent markers.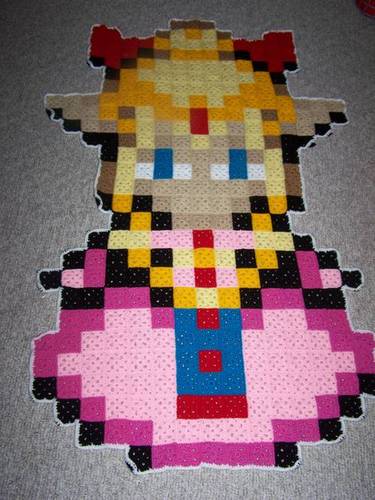 This Zelda blanket was crocheted by mama24boyz.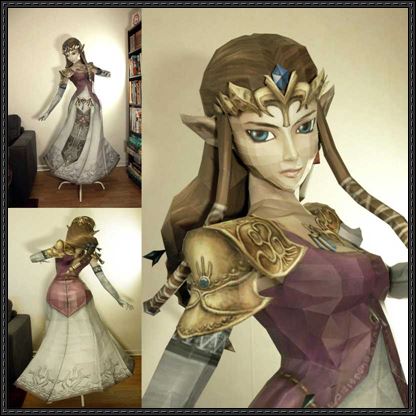 And I think I may have shared this before, but it's awesome: a life-sized paper craft Zelda. The paper model was created by Juke, and the finished model was made by minidelirium.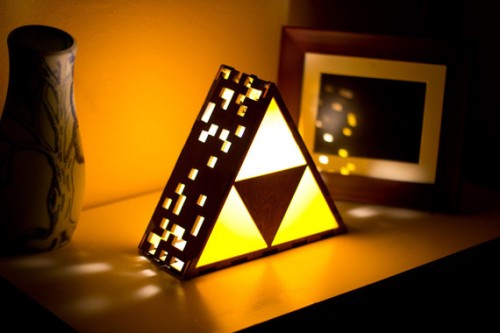 And this is a handmade triforce lamp, constructed of wood and plastic, by TheBackPackShoppe.
I found a lot more awesome Zelda crafts, but I can't share them all here. Stay tuned tomorrow for sewn and stitched Zelda goodies.
via[dA–Pinterest–papercraftsquare–Etsy] Related Posts: