There were so many fantastic entries for our Colouring Book event. Here are some that didn't officially win, but they're winners in my book! By the way, we had 43 entries!
First is an amazing project that must have taken a really long time. blackmageheart sewed on all of these square sequins by hand: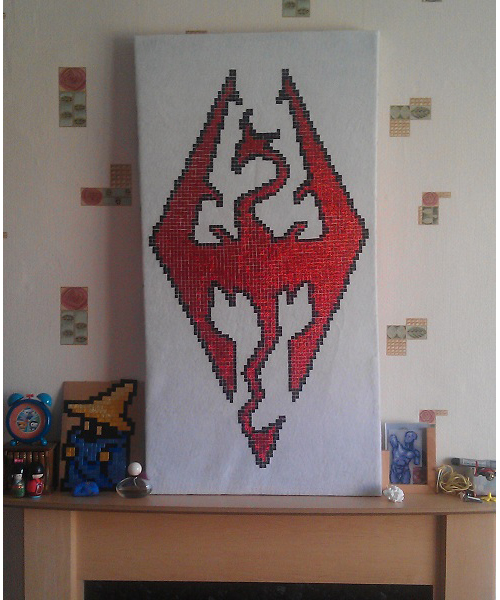 I didn't even know they made square sequins! (She has named it Discotosh.) 😉
Next, I'd like to show off two projects by ashntoph. They are very creative; ash used nails to create string art. It's a brilliant idea.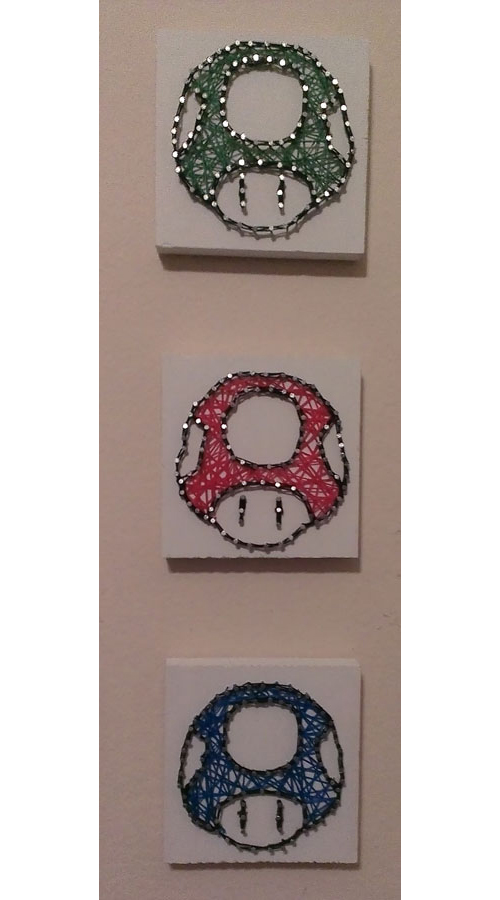 This is another one that I thought was a very creative idea. glasnt colored in two mushrooms: one as a 2-year-old would and the other as a 12-year-old.
There are many more to share, but I thought these projects were especially unique. Look for more projects in upcoming posts!
via[TheSpriteStitchForum] Related Posts: