Published by: joyofjaded
This awesome gamer wedding featured a delicious Portal Companion Cube cake and DIY Companion Cube bon bon boxes!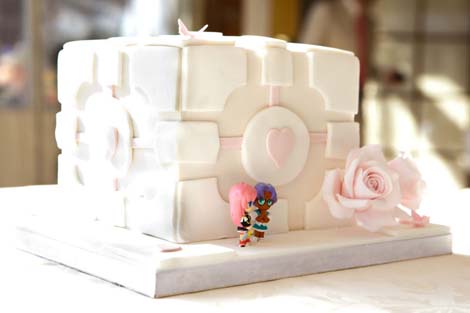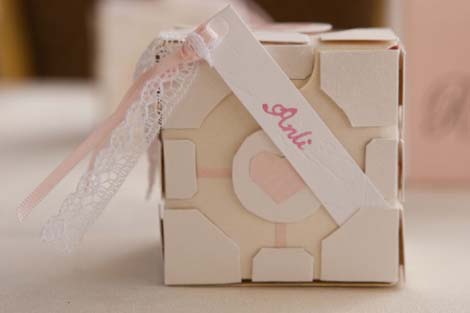 The boxes were made of cardboard with the help of Moony's Companion Cube papercraft template.  Learn how to make them with instructions from Flickr, and learn more about the wedding at Geekreative and Offbeat Bride.
(All images are used with the permission of Capturing Essence Photography)
via [Geekreative] via [Offbeat Bride]
Related Posts: