Wednesday, May 7th, 2014
I really admire needle felters and how they make wool into authentic looking figures and shapes. These models of Shiranui from Okami were made by Piquipauparro and are just lovely.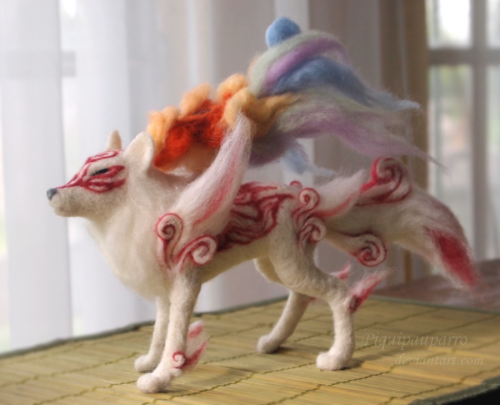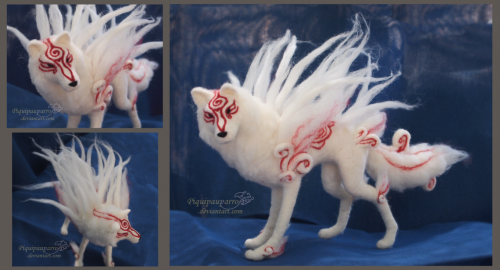 I love the little detailing on both figures, and the poses give me a real feeling that they are about to move! These and more wonderful needle felts and plushies (including Pokemon and My Little Pony) can be found on Piquipauparro's deviantART page.
Via: deviantART