Miss Clawful stitched this amazing Joker portrait from the NES game Batman: Return of the Joker. She is very meticulous at counting how much time she spends working on a project, and she was able to tell us that she spent 66 1/2 hours on this one.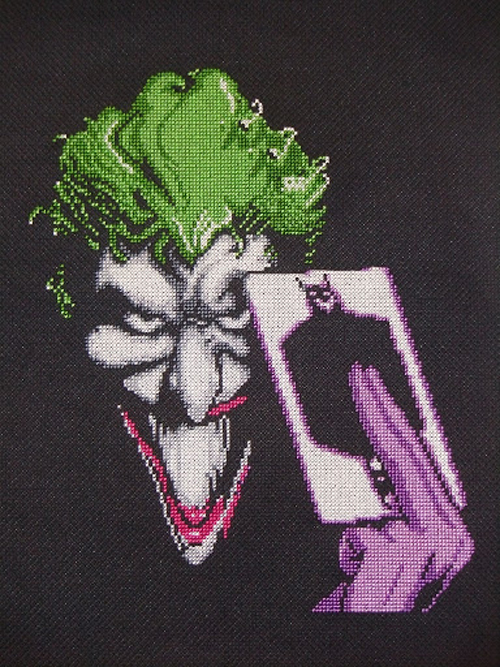 She also spent between 113 and 120 hours on this piece from the NES game Star Tropics, featuring Octo the Huge: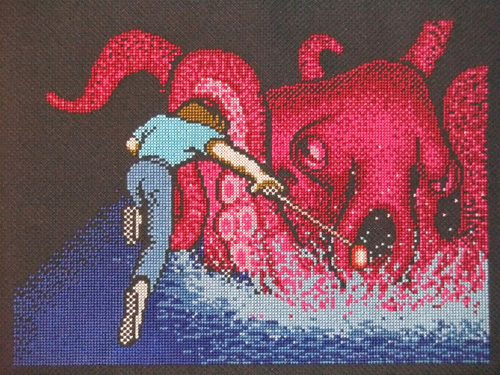 It's amazing work. And on black Aida too!
via[TheSpriteStitchForum] Related Posts: