Yesterday we saw some awesome pillows. Today I present to you her latest amazing quilts!
This Q-bert quilt is lap-sized and was made using the cube technique for the pyramid.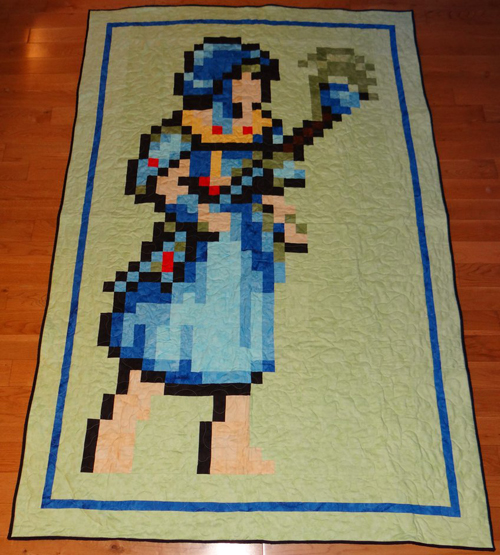 This twin-sized quilt features Valna from Valis.
And last, but certainly not least, is this double-sized Companion Cube quilt. Look at all those tiny squares!!!
There will be much more to come in the future, I assure you! And on a side note, she is the person who will be making all of those cross-stitched quilt squares into actual quilts. 🙂
via[DeviantArt, Facebook, TheSpriteStitchForum] Related Posts: