Kareesh's friend was having twin girls, so she came up with a great idea for a present! Here they are together: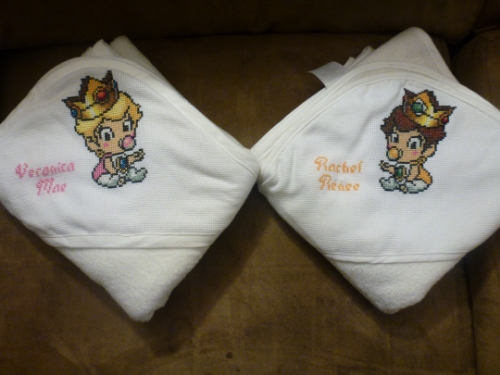 And here are the close-ups: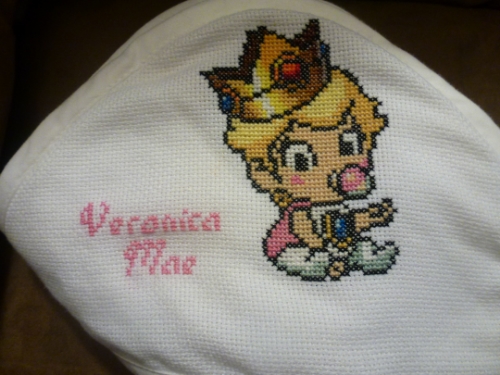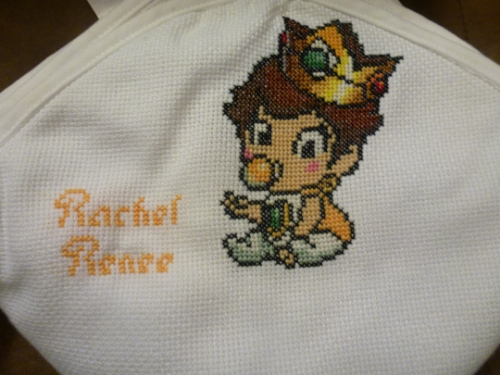 I love what Kareesh said, " I think my favorite moment was when someone at the baby shower came up to me and told me I must have a pretty amazing machine to make that. Proudly I said I did that all by hand. 

"
via[TheSpriteStitchForum] Related Posts: