November 22nd, 2014 - by blackmageheart
After some great feedback on his recent lightsaber blueprint, Sprite Stitch's Lord Libidan decided to do another. This time he's chosen a weapon from his favourite movie, The Fifth Element.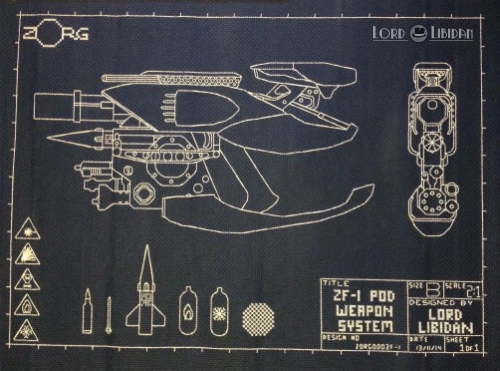 The gun is called the ZF-1 and the blueprint shows all of its different features in wonderfully stitched detail. Fantastic job, LL!
Via: Sprite Stitch Forums
Related Posts: