I threatened my 19 year old brother that unless he came up with some ideas for birthday presents I could get for him, I'd give him a cross stitch project of my choice. He didn't deliver, so I made him this: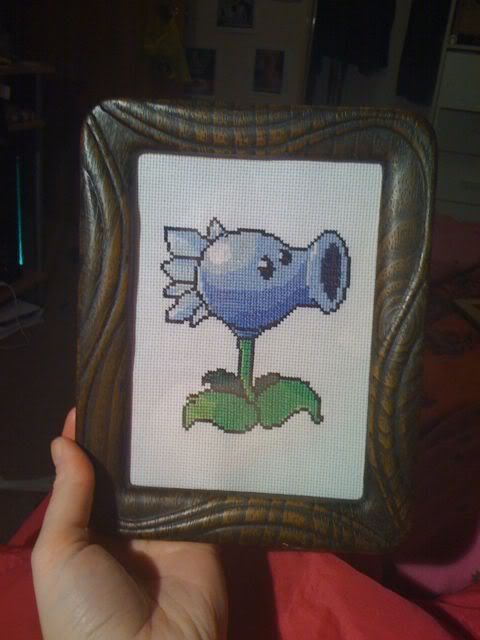 Not a bad result for my first freestyle, I think. The colours aren't quite right, but not too bad for just what I had in my collection.

Next up I think I'll try a zombie.