I figured since most of what I do is not video game related, I'd just make a new thread for this, instead! Just like Venus, I'm doing Sailor Moon, now!
Close up of her hair. ( I did all that light yellow today! )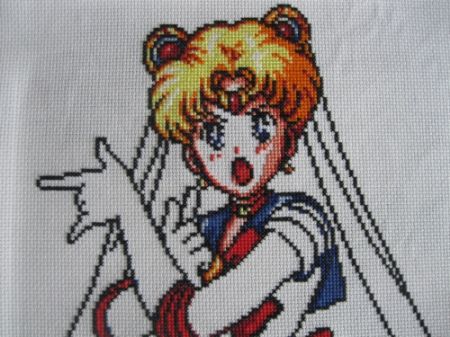 I'm really, really impressed and think I may even like this one more than Venus, and I think I appreciate the fact there isn't so much of one color in one spot to drive me crazy xD Because Venus' hair drove me BONKERS.
Large Venus!
Sailor Moon finished!
Mini Moon!
Neptune!