PART 3 of the TWEWY Noise Project!
Same deal as before - all the patterns in one PDF.
dimensions calculated using 14 count fabric.
I cannot guarantee complete color matches - when they looked really off I edited them but, like always, I'd suggest looking at the threads before you use them.
Number 88 and 89 are the same except for the wing colors. Only 88 (red) is mapped out - use the given replacement colors if you want 89 (purple).
Be aware that some patterns only use a color for as little as 1 stitch, so if you are on a budget consider consolidating some of the lesser used colors.
18

19
88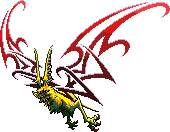 89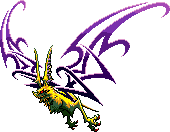 1st set -
TWEWY Noise - Pigs (no.67-75)
2nd Set -
TWEWY Noise - Minks (no.20-23)
All sprites from
http://twewy.wikia.com/wiki/Noise_List
.