Judy Mascolo made this amazing stained glass window of the triforce from zelda. I'm including a couple more photos of Judy's work, but it doesn't do her collection justice. there are INSANE amounts of awesome video game / geeky stained glass works on her flickr site and you must go check them out!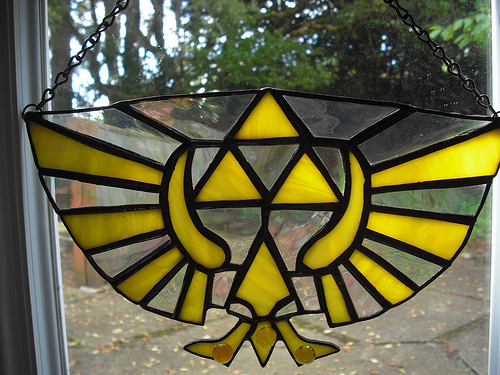 Here we have a plant from plants and zombies as well as mario and yoshi.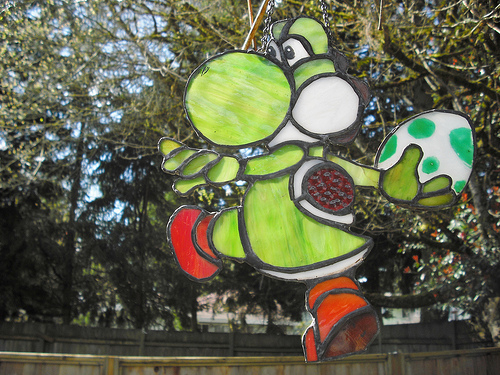 my jealousy of people who know how to do stained glass has not waned… seriously, I WANT these.
Related Posts: