First up is an awesome idea- repurposing a latch hook kit!
funkymonkey says, "This latchhook kit was on sale for $4, so I got it but neglected the pattern it included. I also framed it in a shadow box frame, because making a wall hanging or rug out of it (the recommended uses) seemed like a really good way to destroy it/get it dirty."
And finally, a framed Bejeweled stitch, with some silver blending filament in the white gems to make them sparkle.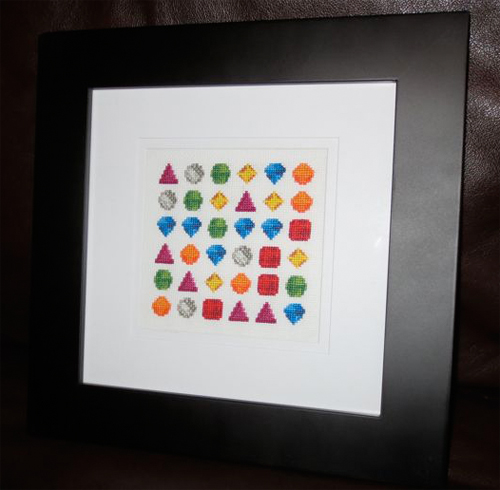 via[TheSpriteStitchForum]
Related Posts: