Hey everyone! Today is the first Thursday of the newest edition to our weekly blog entries (think Sunday Roundup!) which is called the Top 5! Every Thursday you can expect us to have a little top 5 list of the coolest in video game everything, whether it be tattoos, paper craft, jewelry, you name it. This week's first entry to the mix are the top 5 video game cakes!
Top 5 Video Game Cakes!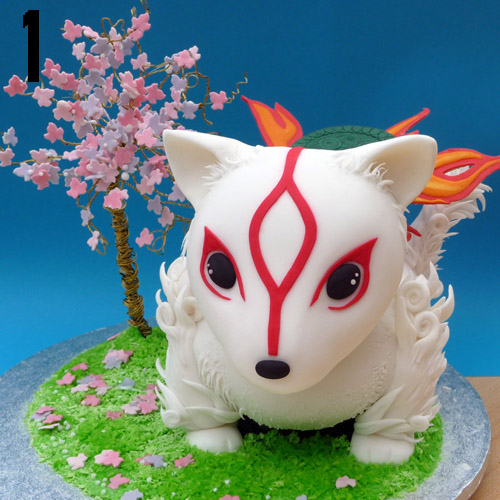 This cake has some of the most amazing detailing I have ever seen…check out the little frosting swirls that make up his fur and the insane reflector disc on his back! Even the grass and sakura flowers are edible. This little guy is definitely too cute to eat.
Via [DeviantArt] [TechCrunch] [Boing Boing] [Nerd Approved] [Technabob] Related Posts: