This blogger has been pretty unwell recently (hence the lack of posts - many apologies, Sprite Stitch readers!) with various ailments. Because of that, I went on a little discovery tour of the internet, looking for Dr. Mario stuff! I'm not sure I would entrust my health to this particular doctor, but I did find a few nice items to share!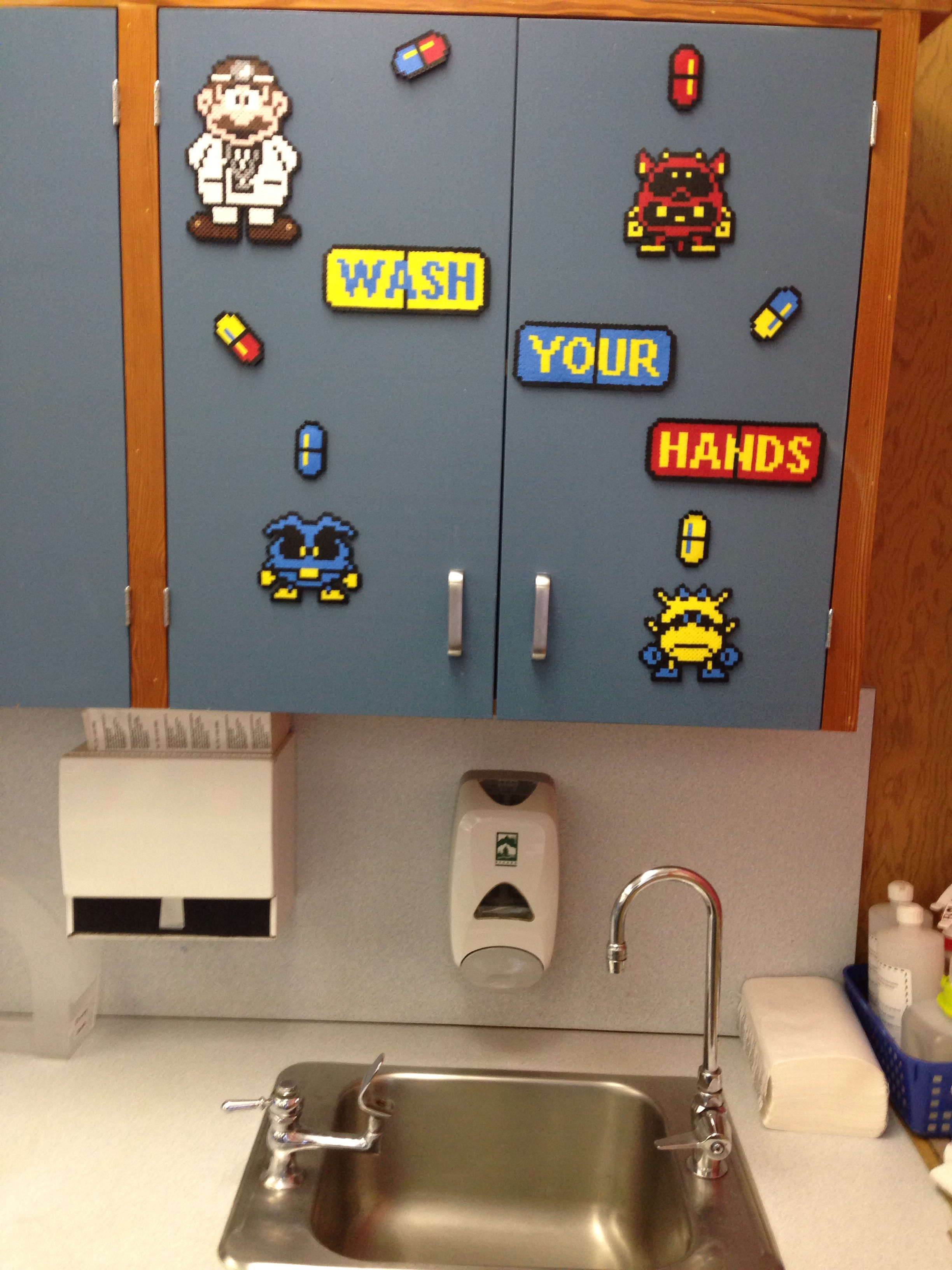 Shrink plastic cufflinks by pixelparty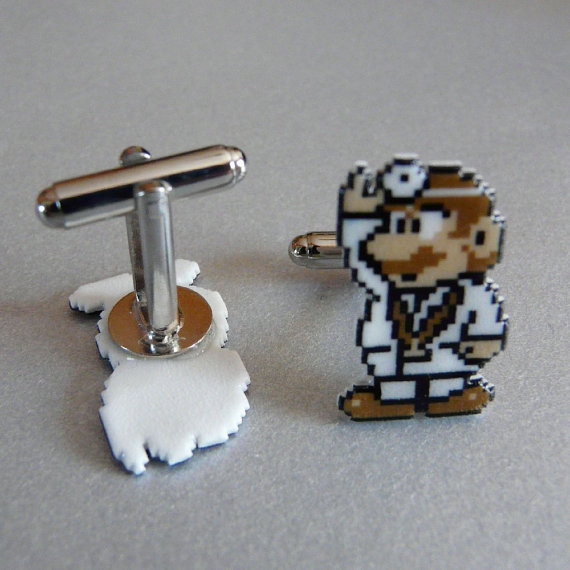 Hand drawn shoes by AlzadoCompany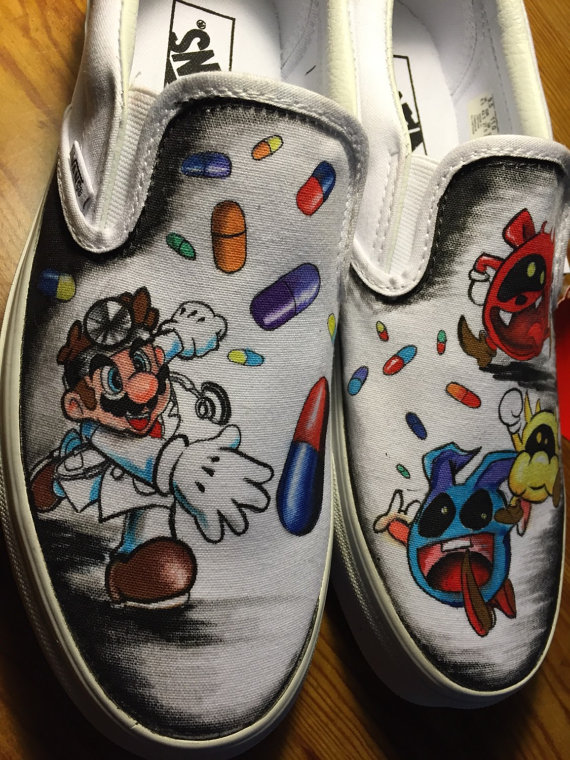 Remember to keep those viruses away with your Megavitamins!
Related Posts: