Published by: Lord Libidan
I've seen some pretty bad video game tattoos before, but this takes the biscuit.
A massive black cross, with a "plant" leaf in front, and a bowser holding a shotgun in front of that. Then it has what looks to be the words "Happy Birthday Me" above it… Wow.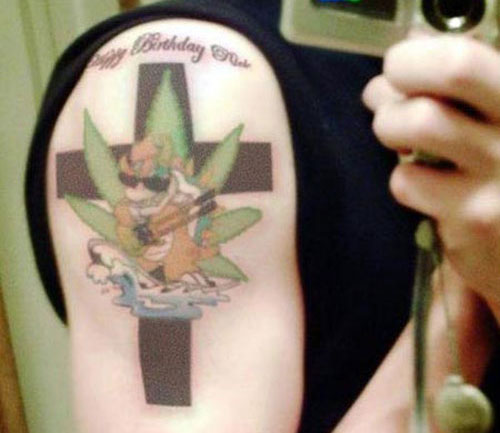 Via [Heavy]
Related Posts: