Saturday, June 14th, 2014
Navi, while being the most annoying fairy ever in Zelda history, is also a very popular character. And by popular I mean she's been the butt of numerous jokes for a long time now. But that never stops the artists and crafters from portraying her in new ways, such as this lovely stitching by venea1391 on deviantART.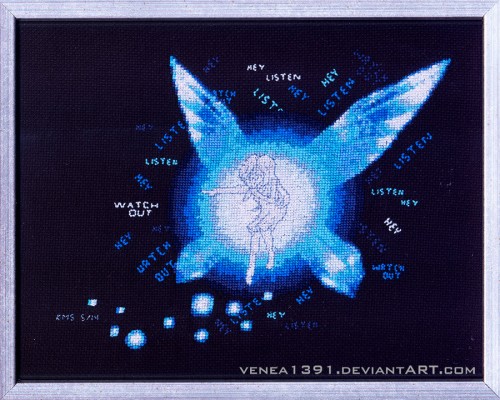 Inspired by the digital artwork by hextupleyoodot, this 13-colour stitching is really striking! venea also added Navi's well-known phrases around her. Definitely the nicest Navi stitch I've seen for a long time!
Via: deviantART