Friday, May 23rd, 2014
One of my rules for life is that you can never have too many pillows (or as we call them here in the UK, cushions). Cross stitched ones are the best, because you can find some really great design ideas, like this one!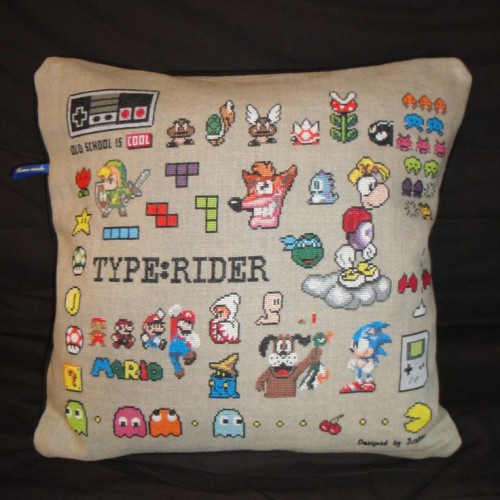 So many different classic icons, it's almost like a sampler! I like the part with the Black Mage.
Via:  Pinterest