Thursday, May 10th, 2012

Late again!
Hey guys!  This week's Top 5 list is the raddest in custom action figures based on video game characters!  This was a super hard list to compile because they were all so good…not to mention my love of statues and figures in general.  Check out how creative they got with these!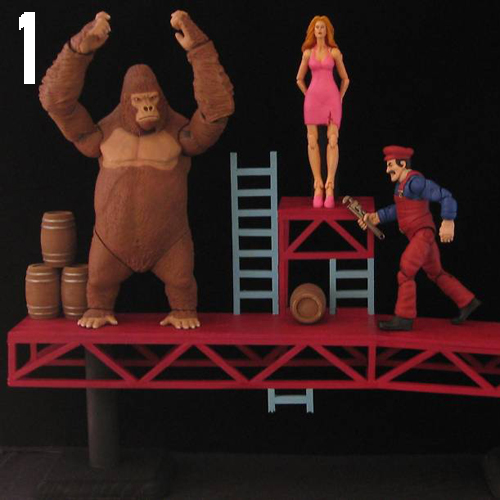 Okay, I admit I hold a very special place in my heart for the original arcade Donkey Kong, but how cool is this figure set?!  It even comes with a replica stage 1-1.  Amazing.
Via: [GameSniped] [deviantart] [Gamer.NL] [FigureRealm] [HeraldDispatch]