Published by: johloh
Gege crocheted up this amazing blanket for he husband's birthday. She describes herself as a little obsessed with mario, let's see what you all think! I'll approximate the size at about 9′ long by 6′ wide…its huge!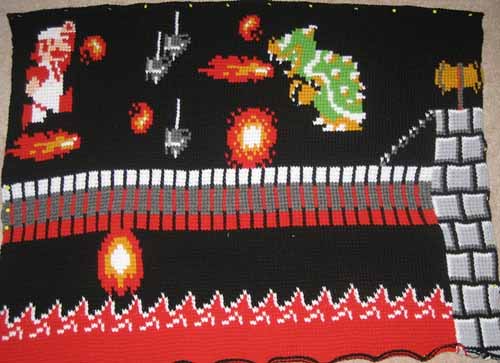 also, its actually not done yet…it still needs a border!
via [The Sprite Stitch Forums]
Related Posts: