For May's challenge, we decided to have a Black Mage Holiday. This had two meanings: blackmageheart got to go on a challenge break, and we were going to craft where Black Mage would go on vacation! Here is the description, "We are going to take the month of May to honour not only one of the most iconic images in classic gaming, but also our own favourite lady, the Black Mage! This is going to be a really fun challenge, and maybe just a little bit silly too. Where would Black Mage go on vacation? Let's take the Mage sprite, and put it in any conceivable scenario. It can be in a video game, or in real life."
The clear winner in this challenge was AgitatedMojo, with "Black Mage goes fishing."
In second place we have RMDC, with his hilarious depiction of a Perler Black Mage playing table top games:
Click here for a larger image.
We had a tie for third place. One of them was Pyper's entry: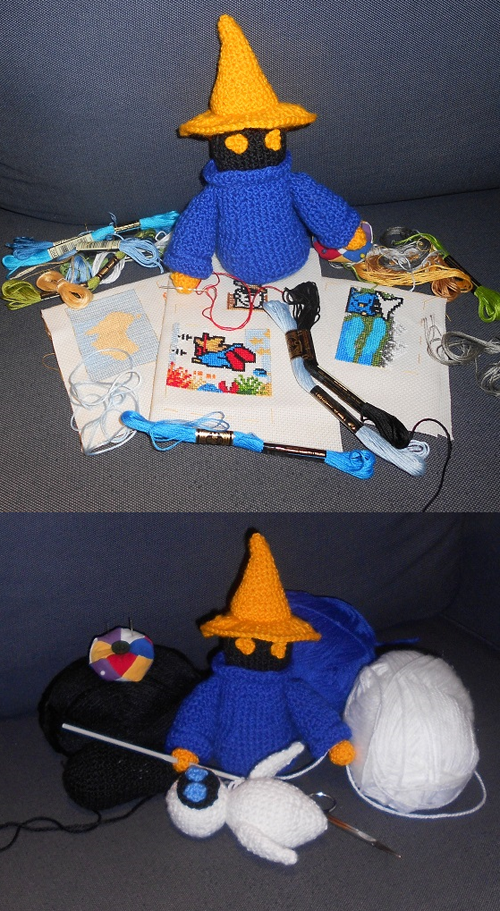 And guess who else tied for third? Our very own blackmageheart! She gave us a photo of Black Mage's lazy day(s).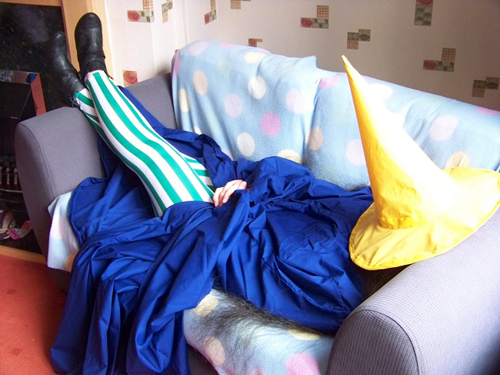 It was a fun challenge. I'll post more of the entries later in the week.
The current challenge is fascinating. It's a coloring book with various symbols and logos from video games. You take one of the images provided and color it in, but using an interesting art or craft. There are already many amazing entries. I'll keep you updated on this one!
via[TheSpriteStitchForum] Related Posts: