It's that time again! Another challenge has ended and it's time to announce our contest winners. Our challenge for March was Minimalism. To quote blackmageheart: "What I would like to see from people this month are creative, simple designs that represent the essence of your subject, whether that's a game or a character from a game."
Congratulations to gamerwolff, winner of the challenge! Here is her awesome Assassin's Creed project:
We have a tie for second place, both Pokemon related. One you've already seen from Lord Libidan, Shazbang's "Who's That  Pokemon?"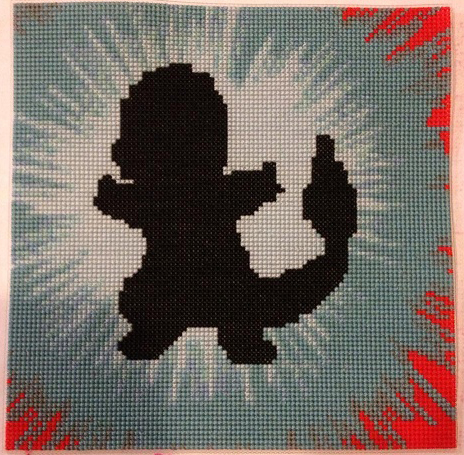 The other second place winner is samarin's eeveelutions:
Coming in third place is SofaraStarfyre's blue shell: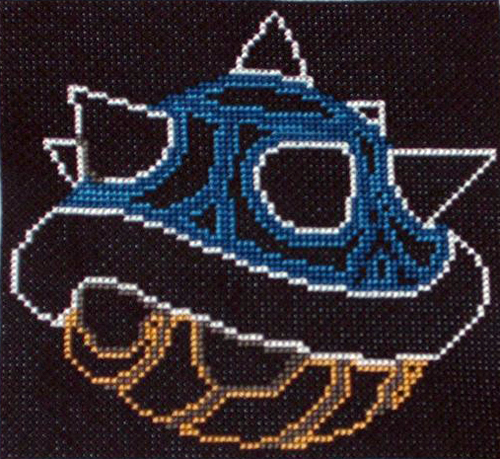 These are the winners, but all of the projects in this challenge are really great and worth checking out. I will feature a few more of them in future blog posts.
Right now, we are currently doing a stitch-a-long, which is more of an event than a challenge, so there won't be an actual winner. However, everyone is adding personal touches, so we will have some interesting pictures to share next month. Stay tuned! 🙂
via[TheSpriteStitchForum]
Related Posts: