Published by: johloh
missy tannanbaum has a great collection of cross stitches on her deviant site. I think there is a lot of pokemon stitchings that I don't understand or recognize because I know nothing about pokemon.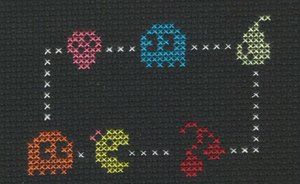 pokemon swimmer, princess peach in green, peach, pacman from the atari 2600, zelda, and mario
submitted by mojo!
Related Posts: