Official Sprite Stitch merchandise! It's been in the works for a while, but it's finally here!
Wear your crafting credentials with pride! Show off to your friends! Start conversations with randomers on the train! Wear the Sprite Stitch T-shirt!
And if I ever see anyone wearing one, you'll get a free bona fide high 5 from yours truly 😀 Comes in loads of colours!
Or you could drink a cuppa at work, and stick our logo on everything!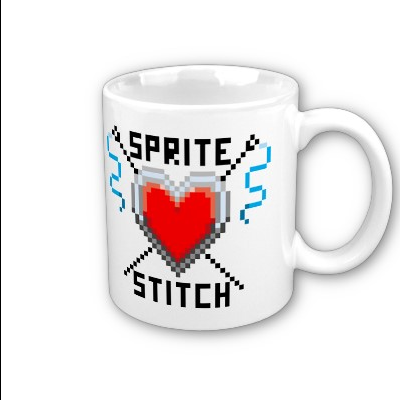 Good thing is, they ship world wide too, and we kept the margins super low to get them nice and cheap.
If you don't see what you want, drop us a line over at the forums, and I'm sure we can make that Sprite Stitch Iphone case you've always wanted!
Get them HERE!
T shirts $21-25
Stickers $5.50
Mug $15
Related Posts: