voodoorabbit made these cute space invaders throw pillows…Now, I'm not going to pretend I'm not annoyed to have throw pillows on a couch that serve no purpose but to get in the way, but I think I'll make an exception for these.
They have a certain classy look to them that says "maybe my wife won't hate these".  Or maybe you were lucky and married a space invaders fan, if so, congrats and buy away!
For Sale on ETSY! $45.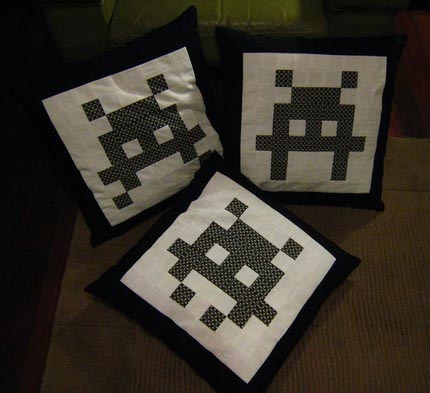 Related Posts: