FUS RO DAH!
I've been re-playing my way through skyrim over the last few weeks and its got me thinking about crafting and cross stitchings for the game. Here is a roundup of some of the cool projects out there that people have done… there were a lot to choose from, so here are my favorites.
Iron Helmet by flickr user Holly.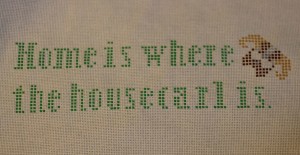 Home is where the housecarl is by reddit user GPink.
Fus Ro Dah! by rukiara (free pattern on deviantart)
No lollygaggin' by our very own blackmageheart.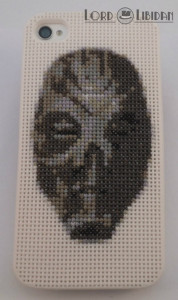 Dragon Priest Iphone Case by our very own Lord Libidan
So many awesome projects to choose from…
Related Posts: