caslzelda has brought us yet another awesome project! And the backstitching makes it extra special.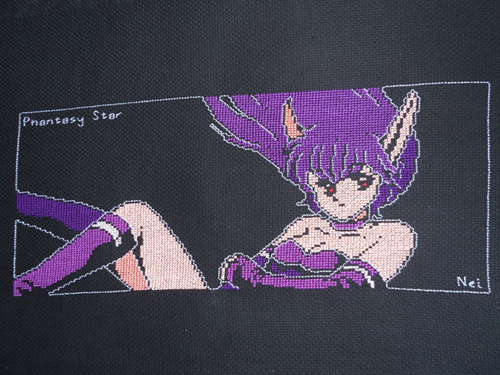 via[TheSpriteStitchForum]
Related Posts:
2 Responses to "Nei from Phantasy Star cross stitch"
Troy Says:
June 6th, 2013 at 6:53 am

My favorite. Played this when I was 11, still remember everything about it!

Blackmageheart Says:
June 9th, 2013 at 1:34 pm

I love this piece, it's so awesome. Especially with the white backstitching!
The Phan in me feels it necessary to point out that Nei is from Phantasy Star II, and this particular image is from Phantasy Star II Text Adventures.
BUT STILL FABULOUS WORK!
Leave a Reply