Published by: johloh
rachelkristin made this cute megaman cross stitch sampler…nice framing job too!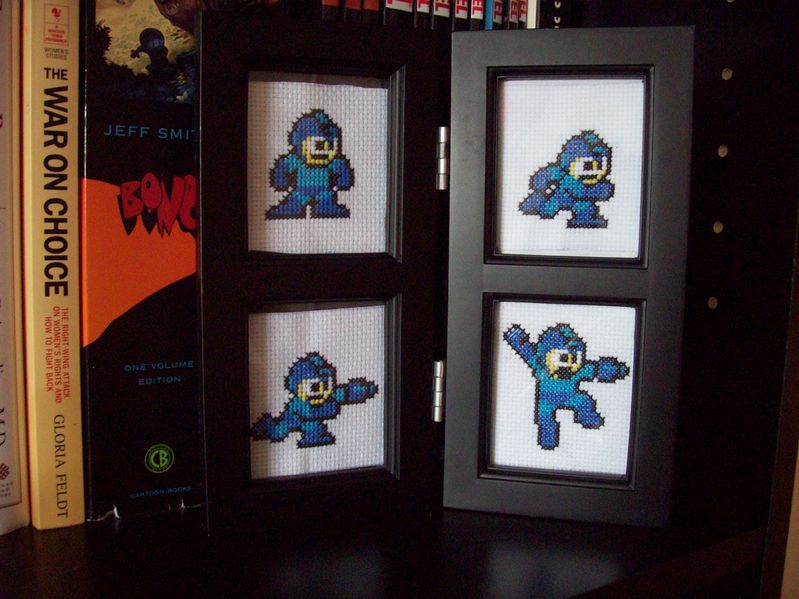 via [craftster]
Related Posts:
One Response to "Megaman Cross Stitch!"
Greg Says:
February 1st, 2010 at 12:20 pm

Wow… This is awesome — I would pay good money for one of these. rachelkristen should think about selling these. Just don't let Capcom know.
Your comment will be replied to by
Lord Libidan
Leave a Reply