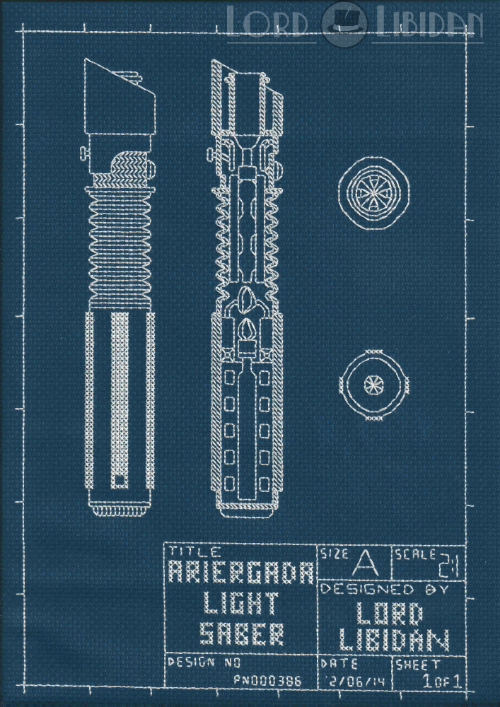 This amazing piece was designed and stitched by Lord Libidan.
Title: Lightsaber Blueprint
Date Completed: June 2014
Design: Lord Libidan
Count: 14
Film: Star Wars
He says, "After visiting the Pompidou Centre in Paris, I had an idea for an archaeological blueprint. Also resting in my mind was my recent sabre handle. Within a week I had researched, designed and stitched this piece. I also intend to extend this idea to larger scale projects."
Very awesome, sir, as usual!
via[Forum] Related Posts: