Published by: johloh
Your dog probably needs walks, knocks over your trash cans, pees on stuff, sheds fur everywhere, and never starred in a hit video game in the 80s. This wood duck hunt dog is likely better than your dog in every way imaginable.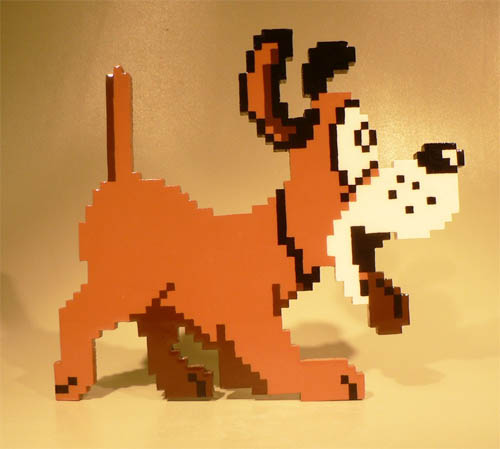 only $400 on Etsy! great work pixelparty!
Related Posts: