Thank you all for the compliments! :3
I bring you more n00b sprites!
For Christmas I gave my friend, who's a huge Darkwing Duck fan, Darkwing Duck (whose beads jumped off the board unfortunately, D:)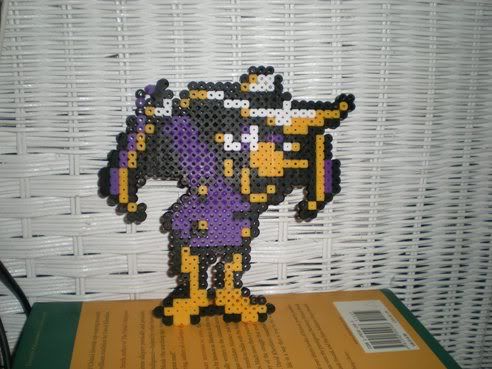 And the Liquidator!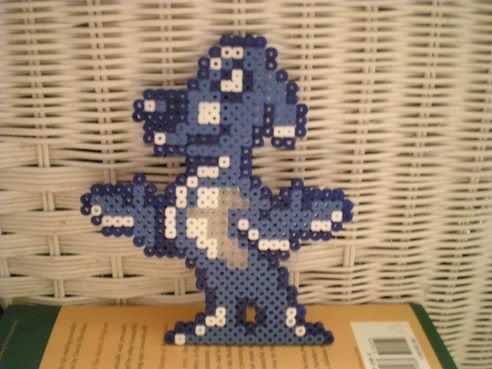 Finally, we have Digimon Battle Spirit Veemon with a huge smile, and NES baby Yoshi, to whom I added a few spines.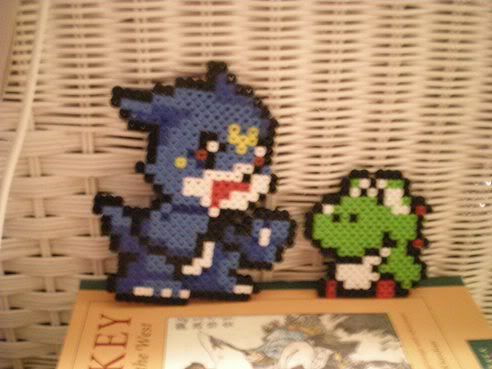 I just love making these so much... >w<