Some of you who have been on the boards for many years may remember when I was first working on my
Kefka piece
. Fast forward to today and I've
finally
had a chance to do something I wanted to do since about half way through stitching Kefka. That's right. I added the background.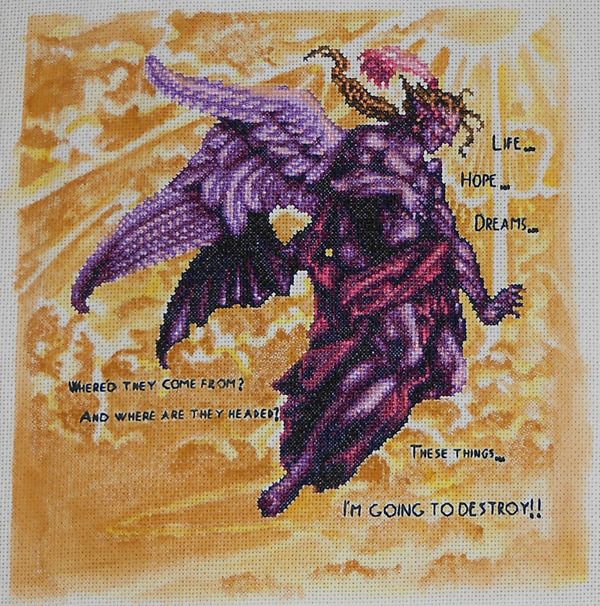 I did it all with my watercolor paints so that it effectively has 'stained' the fabric, unlike acrylic paint which would have left a layer on top of the fabric that makes it stiff and unmovable. Words cannot describe how happy I am with this.

I'll be going out tomorrow to get a frame and mat for it during a supply run so I'll post a picture of the final product then as well.