So I was working on my SMB3 map at my boyfriends house a few months ago when his daughter asked if I could make something for her. I said, "sure honey, what would you like?" She replied, "A Care Bear!" This is the first one I made for her, her favorite, Funshine bear.
I then worked on my April Fools submission and then made her a second one, cheer bear.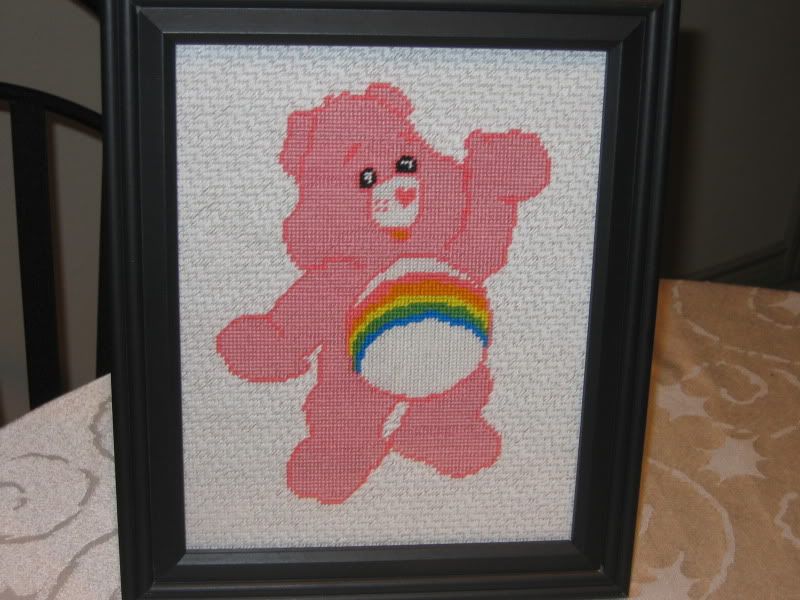 I figure the half stitch on plastic canvas looks good and it is a good quick 1-2 week project that breaks up the monotony of the SMB3 map. Now that I finished my moggle it is back to the map a few weeks and then I'll make her a 3rd bear. Everytime I make a bear, I'll put it here.