After 25 Weeks:
Cogsworth has made an appearance! I feel like it is slow going with 2 kids in the mix, like I am constantly having to start and stop when I even get a chance to sit down and work on it at all. I make the most progress at night after they have gone to bed. Then I can park my butt on the couch, watch Dexter (I only have the series finale episode left!) and stitch while my husband plays League of Legends. I think I will watch Downton Abbey through again after I finish Dexter.

Anyway, here is my progress pic for the week: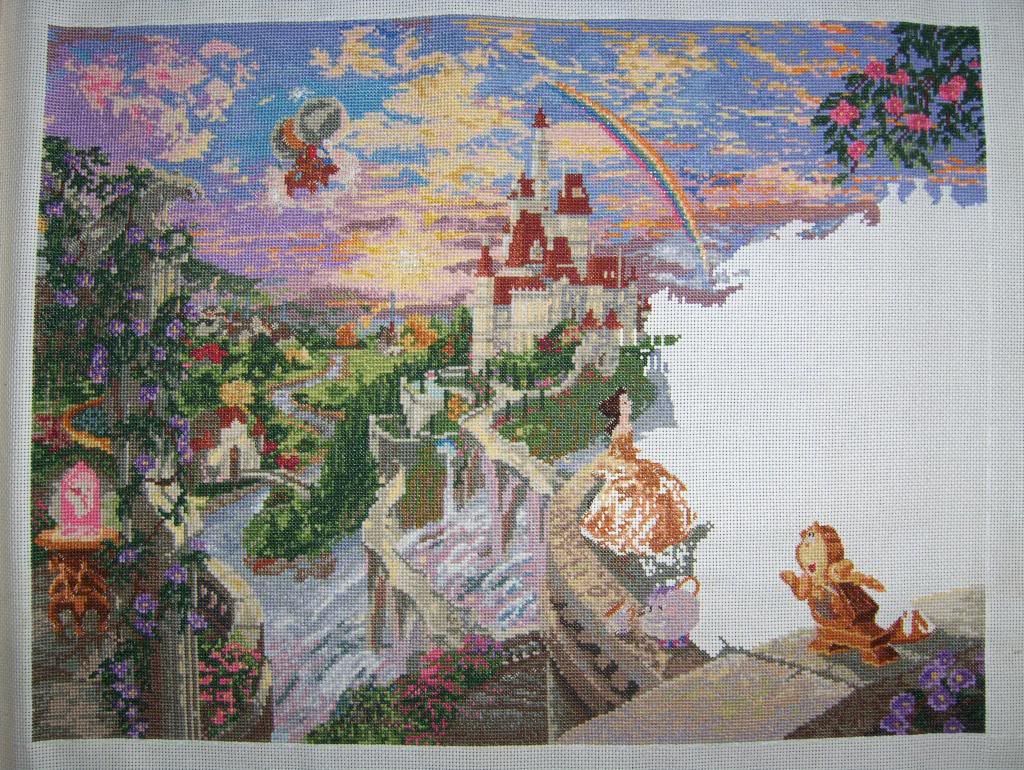 I am getting soooo close, I can taste it! The partial stitches on the characters take a really long time though, so Cogsworth took basically my entire week. The next one of these that I do, I will do on an evenweave fabric to make the partials a little easier. Hope you like it!