Hi everyone...
I'm caslzelda and i'm from Portugal so sorry for my bad english

I like video games especially Nintendo



and I like cross stitching. So, when I found this forum, i just kept thinking:" it's perfect".
In this my first post/message, i'd like to share my latest cross stitch project. See, i just watched and loved "Game of Thrones" (i have to read the books)... and now I have a new ornament im my room... hope you like it...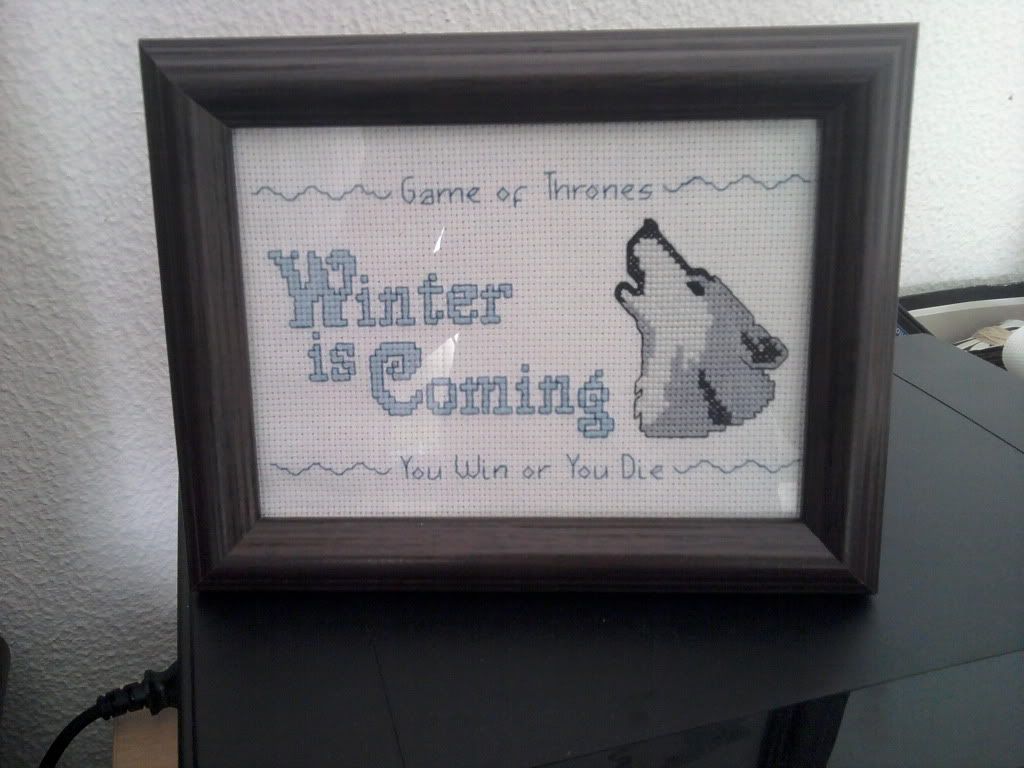 See you soon to post my others projects ...